Why is a Gems Latching Valve Right For Your Unique Application?
Do you need a magnetically latching solenoid valve and consider your application "non-traditonal" or "extreme?" Then the Gems BL Series Latching Valve is for you!
The Gems BL Series Latching Valve is designed to adapt your requirements and can be easily customized. Benefits include: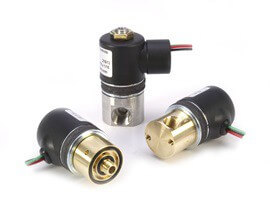 Epoxy-filled, powder-coated housing - Stands up to arctic frost, sandstorms or moisture condensation
Customer-specified elastomers - Whether it's ammonia, beer, shop air or sour gas;
Gems can outfit your valve with the elastomer you need
Stainless steel or brass construction - Optimize for corrosion resistance or cost with brass, 303SS & 316SS standard options
Limitless body configurations - Select manifold mount, 1/8" & 1/4" NPT standard catalog configurations, or we can help to realize your own
Applications Include:
Beer Dispensing
Pressure Decay Testers
Gas Analyzers, Monitors & Detectors
Portable Test Equipment
Plunger Lift
Click here to get the full product guide!